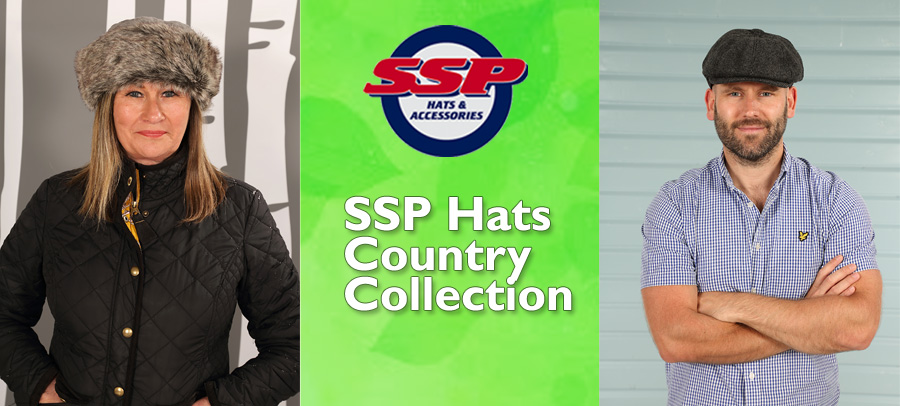 Another popular product range for this AW17 season is our country collection. This features a range of hats that are suitable for the great outdoors thanks to their durability and strength. So here at SSP Hats we would like to take this opportunity to see what your customers will demand for this season.
Firstly we will look at Flat caps which remain a popular all year round option. Our biggest sellers here by far is our 8-panel style hats like H92 and H91. These naturally feature 8-panels per cap along with soft and stable materials like Wool and Acrylic. Children's tweed flat cap C17 is another big seller this season.
With their traditional feel and long heritage Tweed hats have been well favoured so far this season. Classic flat caps like A14 and A16 remain likeable choices and tweed gloves GL5 is one of the bestsellers in our glove collection. We also have tweed trilbies like H104 or A260.
Faux fur is a great material for the Autumn/Winter season keeping those heads continuously warm and cosy. Many of the hats in our Autumn/Winter collection feature faux fur but the most well sought after include A1202 and headbands like AW141 or AW142.
Finally a great part of our country collection is our waterproof hats like A39, A19 and A30. These hats remain prominent year on year and are well suited for any potentially dreaded rainfall.