Posted on June 29th, 2016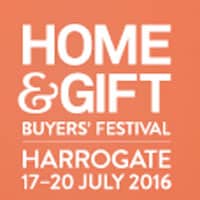 Hopefully you're being kept busy with your summer season in full swing. But you always have to look to the future and in particular the next Autumn/Winter season. We will be on our travels again with the start of the trade show season, where are excited to be showcasing our 2016 autumn/winter range.
Starting on the July 17th and ending on the 20th, this is a superb time as ever to get a real feel for our new and existing stock. We will be previewing everything including our new extensive ski hat collection, pillbox hats and brand new gloves. These hats are developed with great quality materials including faux fur and are perfect for the rough weather that always appears during those autumn/winter months.
We will be waiting patiently at stand Q57 and you can enter the event for free if you register before the event starts. More information can be found at http://www.homeandgift.co.uk/ or through our homepage. Don't worry if you can't attend though. We will also be attending the Birmingham NEC for Autumn Fair and Moda in August and September respectively.
Tags: collection, gift, harrogate, home, show, trade, Winter | Posted in Latest News, Trade Shows | No Comments »