SSP Hats potential made to order feature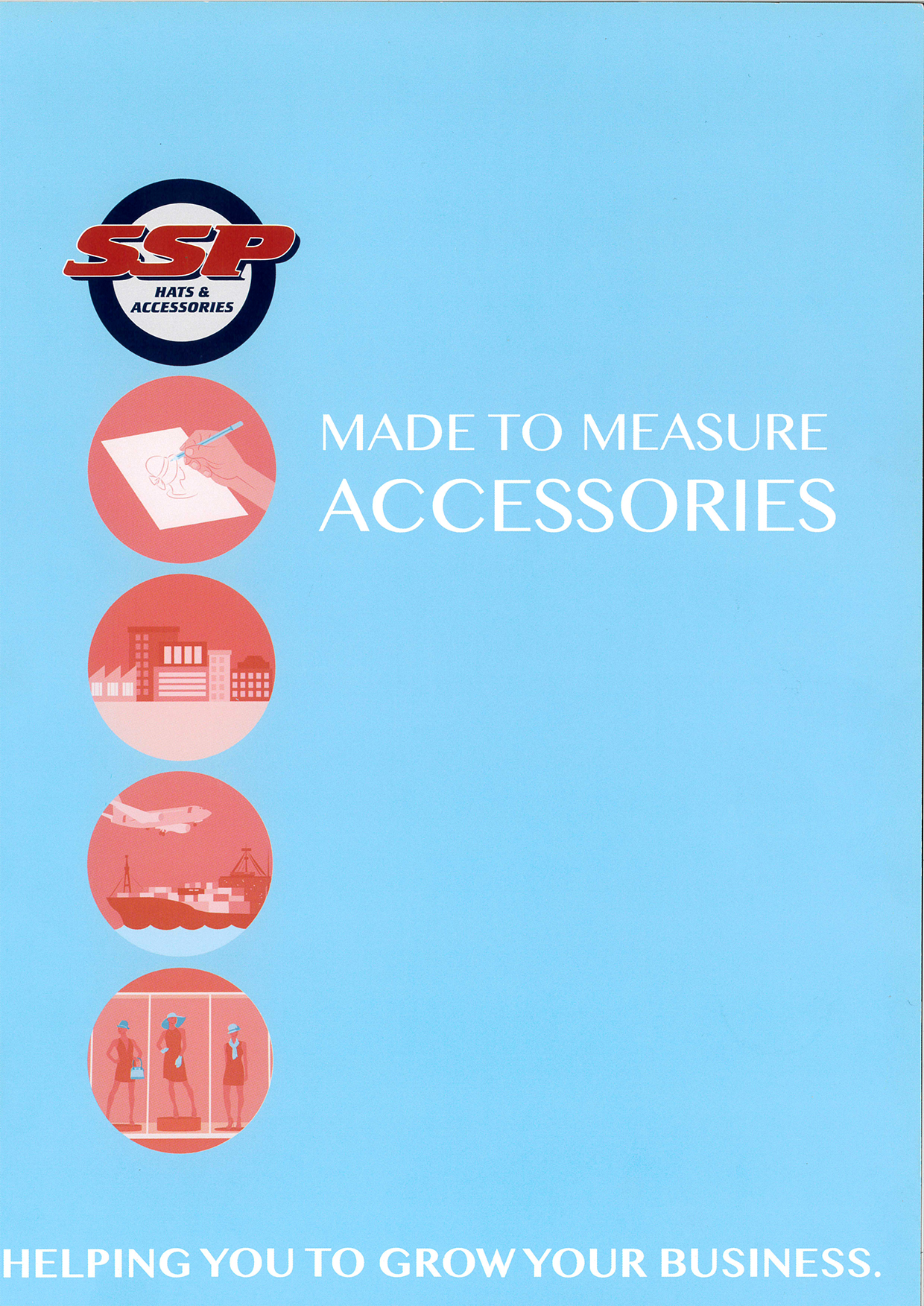 Here at SSP Hats we are always looking at new opportunities for our customers. While we have only done this on a small scale so far, we have helped to facilitate bespoke designs for certain customers in the past. Due to the success of this we are considering expanding this feature to our website.
As our MTO brochure states "Whether you are a brand owner looking for the best in promotional headwear, a company looking to increase tour footfall with a logoed give away product, or a retailer looking for a product or seasonal range development. SSP Hats can offer you an easy cost effective solution."
We have gained significant experience over our 29 years in business which enables us to offer you advice on designs, trends and product specification. We also have long standing relationships with manufacturers in the Far East ensuring we can cover quality and pricing.
Our three core competencies include:
Design- Our in house design team have the ability to help you determine the best product to meet your needs. From concept to visual CAD presentations.
Source –We have a diverse supply base enabling us to meet your pricing, timing and certifications requirements.
Logistics-We will find a logistic solution that can fit in with your time and distribution requirements.
Our MTO pdf will offer more details on this including a full rundown on the process from design to delivery and testimonials on those that have used the service before. If this is something you would consider then please sign up from the form below so we can see just what the demand for this could be.