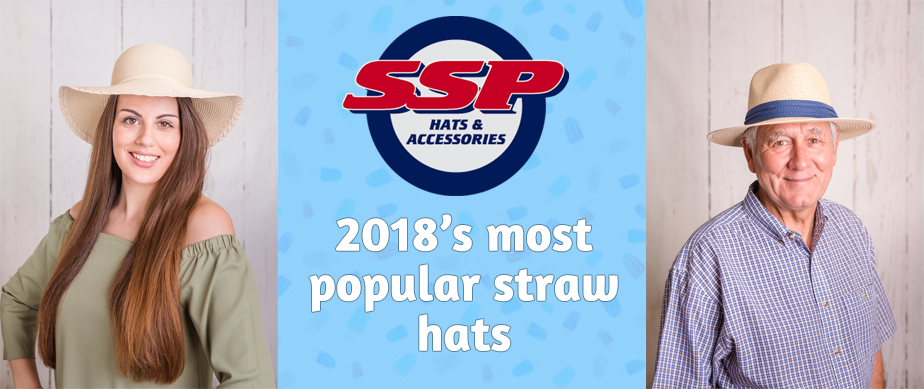 With the increasing heatwave we have seen great demand for our summer headwear collection, in particular our most popular range of Straw hats. This great demand has led to some popular items in the Straw collection now being sold out with other popular items now facing low stock levels.
Since we don't want you to miss out on that ideal straw headwear for your customer, this week we would like to focus on what popular items are still available for purchasing. Firstly we can start with the biggest sellers since the season started in both our new and current straw range.
So far S49 has been the most popular straw hat that is still in stock. This unisex cowboy option features inside elastic for any easy fit and is suitable for any summer occasion. The ladies S1 features two separate scarf designs and has been another popular choice so far. Other favourites such as S102 with three assorted bands and the crushable S89 are ideal for customers looking for that perfect holiday hat. But these are items are becoming ever more popular as the season wears on so it would make sense to get in early.
Your male customers will undoubtedly prefer the superb amount of fedoras we have available. Throughout the spring and summer season we have seen big demand for S266, S290 and favourites such as S11 and S10. These feature natural colours and patterned bands that make the hats seem extra stylish while still being practical.
For your potential female customers we have custom designed straws that are both functional and fashionable for this time of year. So far we have seen great demand and purchases for the crushable straws like S120 and S334 along with trendy options like S279 and S29. These feature colourful designs and are perfect for finishing off those summer outfits, making them well suited for any occasion.
Finally we always have decent unisex options available that are suitable for a wider range of customers. New additions such as S286 and S288 have become well sought after and again features superb designs. SH3 is our biggest seller in the specific unisex range of straws.
All of these straws are available to order now and despite how busy we have been over the last couple of weeks we endeavour to get the orders out to you through next day delivery. As mentioned previously our straws are selling fast so this is a grand opportunity to get stocked up for the rest of the summer season.