Organisation name: SSP Hats Ltd
Reference: ZA373625
With the new GDPR regulations coming into force we would like to make it clear to you, our valued customer, how to unsubscribe from our mailing list.
Firstly it will be very clear from each email given that you can unsubscribe by clicking the 'Unsubscribe link' at the bottom of each Email. You can also contact the website administrator James Porter at jamesp@ssphats.net. Alternatively you can go through the process off unsubscribing from your login dashboard seen below.
Step 1-Login into your account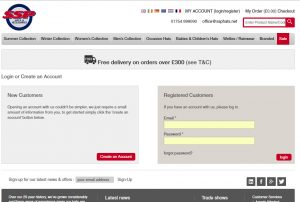 Step 2-Choose account information from your dashboard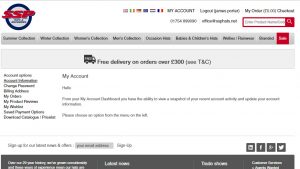 Step 3-The 'Sign up for mailing list' button will be clicked on. Simply unclick it and then save your details. We will no longer continue to contact. Please contact jamesp@ssphats.net immediately if you are still receiving emails from us.