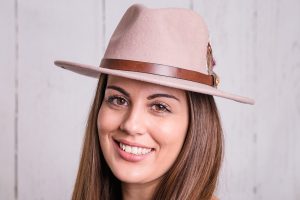 Suited for all year round wear our new Flat caps, Aussie style hats and additions to our country collection will undoubtedly be popular with your potential customer from this season and onto the next.
Firstly we have several additions to our popular and functional flat cap/country collections. New flat caps like AE44 and AE48 will be perfect for your head-wear collections with AE48 in particular featuring a superb checked 8-panel design.
We have brand new additions to our country collection also. Quilted bush hat A1413 and A1415 are ideally suited for country environments. Wool felt as a material is becoming more sought after so we have increased the range once more. New stylish options like H124 and H126 have vibrant colour schemes and your customers can expect excellent quality thanks to the materials it is developed from.
We have also added to our Aussie style hats such as the soft leather AK65 and the pleated suede AK72. As with our previous Aussie style hats, these are durable and able to withstand any potential punishment in outdoor environments.