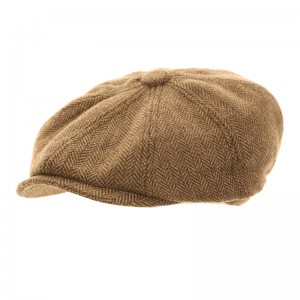 As we are transitioning between seasons this is an opportune time to look at hats that are suitable for all year round wear. These hats are great due to not being so weather dependant and can stay in your headwear collection throughout the year.
Our most popular all year round hat range is our flat caps. In particular our 8-panel caps like H91 and our patchwork or tweed patterned hats like H27 and A61. These will be undoubtedly be big sellers in your headwear collection no matter what the season.
Trilbies are also another popular choice throughout the year. Porkpie style hats like H95, H94 and E15 were in persistent high demand. While tweed trilbies like A260 and H104 were also be well sought after. More stylish options include fedoras like A1024 and A1339 which features superb belt bands.
Many of the great items in our Children's collection are suitable for all year round wear. We have a wide range of items novelty hats like C91 to exceptional stylish options like C17 and EC18. Finally we end with some showerproof hats such as A24, A1290 and A1021. These include showerproof coating with styling that will be well suited for any outfit.
You can find plenty more all year round options across the website but especially in the country collection and separate trilby and flat cap collections.