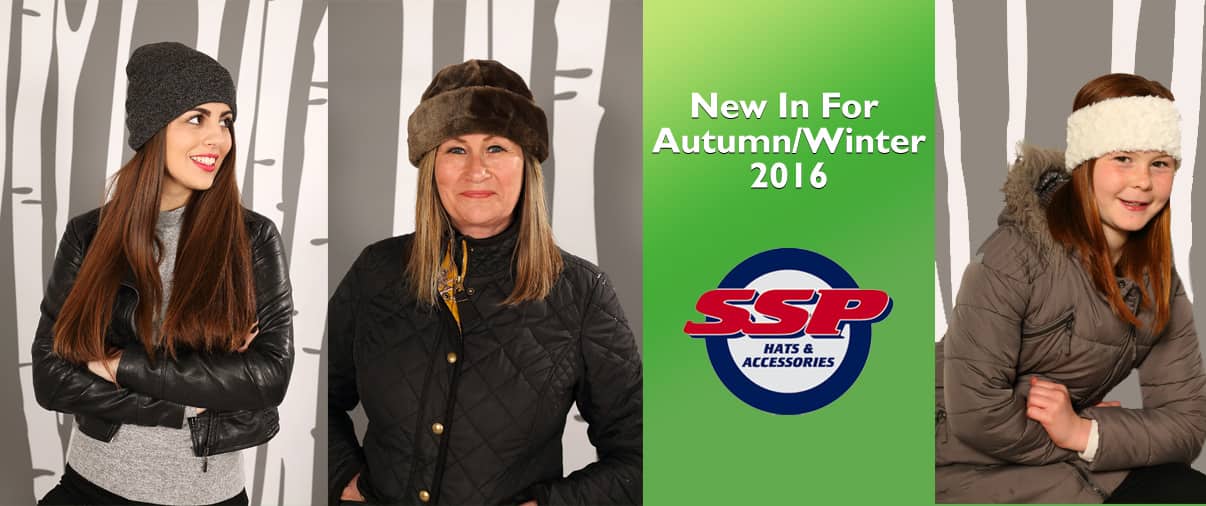 While at Autumn Fair we were able to showcase some our wonderful new Autumn/Winter range which we also have spoken about in previous newsletters. Thankfully many of these products have now arrived and are available for purchase.
Firstly we have an array of new Thinsulate and Ski Hats such as A1201 and A1200. These will understandably keep those heads cosy when the weather begins to harshen. Do you have customers who are looking for a more luxurious option while still protecting those heads from the cold? Well your customers will love our new faux fur collection including Cossack designs like A1206 and A1223 along with pillbox styles like A1205.
Additions to our Children's collection have also arrived. This again includes ski hats such as C512 but also comprises of headbands like C502 and new gloves like GC100. Standouts this season in the children's collection will be our new novelty fairy-tale and dinosaur hats such as C432 and C434.
We also have a diverse range of new adult gloves like GL100, GL-1205 and GL110. These feature bright or neutral colours with charming patterns. They are also one size fits all so will fit a range of hand sizes.
Finally we have additions to our winter accessories range including elegant new tweed bags like LB42 and LB44, plus new wellies like WF125 and WF126.  As ever we offer free delivery over £300 and we can usually offer next day delivery if you are within a certified distance.