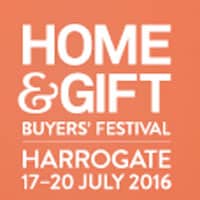 As mentioned in our previous Newsletter we've been out and about in beautiful Harrogate for the Home and Gift 2016 trade show. This year's trade show has been extremely successful for us with almost double the intake of orders from last year and some wonderful feedback regarding our latest acquisitions.
For those who were able to attend and speak to us, we were very grateful. For those that couldn't we are more than happy to announce what trends arose from the orders we took. The biggest trend by far was our new knitted hats particularly our knitted ski hats. Many of these feature fancy colourful designs with including exquisite pom-poms that will also keep the wearer cosy during the dip in temperatures.
Our children's collection was well sought after gets more popular year on year. This includes our new bobble hats with playful designs that children will love. But our new additions to the novelty range was also well liked.
Gloves were the big accessory of choice from this trade show but there was also great feedback on our new tweed bags that caught many a customer's eye. Finally our patchwork flat caps are becoming all year round favourite and our wraps was another great purchase.
We've still got two trade shows to go with our next destination being the NEC in Birmingham for MODA 2016 during the 7th to the 9th of August. We will be situated at stand Z68 and again this is a great opportunity to get a good look and feel for our new Autumn/Winter stock. After that we will be back in Birmingham for the 'big one', Autumn fair 2016.