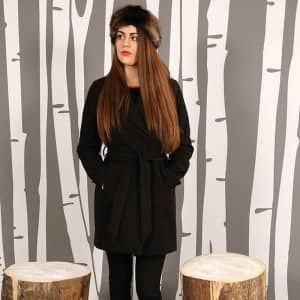 Last month we announced that our new Autumn/Winter 2016 would be released this month and be whisking its way to you very shortly. While your mind may naturally be on the change in the weather with this heatwave, this month we are able to preview a few of our new latest hats and accessories for the autumn/winter.
We start with our new headbands and ear warmers such as A1242 and A1249. These will keep those heads and ears cosy during the bitter weather conditions with their soft but firm materials. We also have these available for children like C502 and C530 with similar materials but with brighter colours and designs.
Every autumn/winter season our pillboxes and faux fur hats delight and our new additions are bound to appeal to your stylish female customers. Hats such as A1204 and A1223 feature the comfy faux fur material in neutral colours with a one size fits all approach allowing the hat to fit comfortably on the wearers head. Those of you looking for something a little brighter may want to check out A1205 since its red, navy and grey colours stand out much more than our previous mentioned styles.
Ski hats are an essential piece of wear for the Autumn/Winter season and our new additions will undoubtedly impress. We have some more styled orientated ladies knitted bobble hats such as A1232 and A1251 with vibrant colours and stand-out designs. These will keep those cold heads naturally warm whilst also making the wearer look chic and trendy. We also have Unisex bobble hats such as A1240 and A1254 and those aimed at childlike sensibilities such as C533, B250 and C511. All of our new bobble hats feature an additional sturdy pom-pom which gives the hat an extra bit of charm.
Finally we have also extended our accessories range. We have some new assorted gloves for all ages including our new Girls multi-coloured knitted gloves GC100 and Ladies quilted ski gloves with faux fur cuff GL100.
Year on year our tweed bags become much sought after so naturally we have decided to add to the collection. We have over ten superb new designs such as LB40 and LB42 that offer great variety with practicality.
All of our new products should be on the website very soon with estimated dates of arrival. You can also sign up for updates that will indicate to you when the hat is back in stock.